---
NFM-Gaythorne
Quantifying flood mitigation benefits of proposed Countryside Stewardship interventions in the Gaythorne Hall demonstration catchment, Cumbria
Sep - Oct 2017
To quantify the potential flood mitigation benefit to Scale Beck (Eden Catchment, Cumbria) of potential interventions consistent with Countryside Stewardship measures. JBA's JFLOW model is used to simulate the effects of a range of farmer-defined CS interventions on the 'infitration-excess overland flow' component of flood flows (1-in-10 year design event) downstream of the farm estate.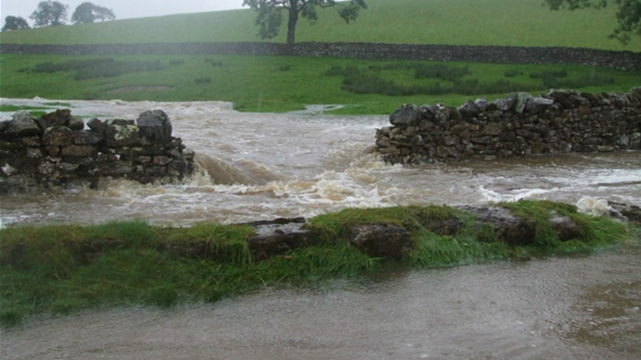 Woodland Trust
Funding sources
Woodland Trust Uplands Planting Research Programme (EAA7569; A102260)
Investigators
Nick Chappell (Overall PI), Barry Hankin and Sally Bielby (JBA Consulting).
Project Publications
Chappell, N.A., Hankin, B., Bielby, S. and Leeson, P. 2018. Reducing surface flow during floods by proposed landscape interventions at Gaythorne Hall Farm in the headwater of Scale Beck, Cumbria. Technical Report EAA7569/R2. Lancaster University, Lancaster (UK). view report (pdf).