---
Tools
Ring permeameter
A device for the measurement of soil permeability (saturated hydraulic conductivity) in the field that was invented by T. Talsma of the CSIRO, Australia (Talsma, 1960) and further developed in LEC (Chappell and Ternan, 1997). For further details click here (currently same page)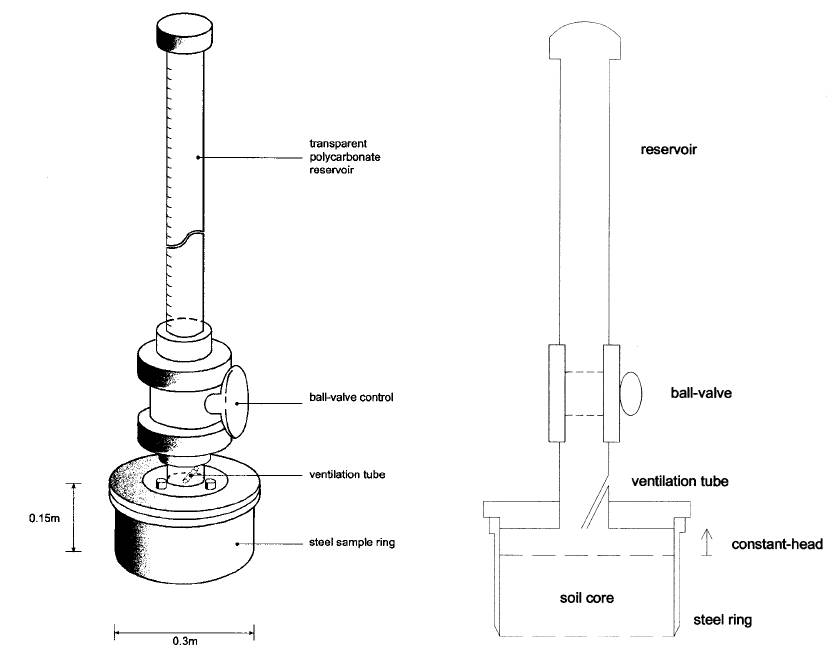 Chappell, N.A., and Ternan, J.L. 1997. Ring permeametry: design, operation and error analysis. Earth Surface Processes and Landforms, 22, 1197-1205. view paper (pdf)

Talsma T. 1960. Comparison of field methods for measuring hydraulic conductivity. In: Fourth Annual Congress. International Commission on Irrigation and Drainage: Madrid, C11, 145–156.
CAPTAIN Toolbox
The CAPTAIN Toolbox for Matlab includes a series for mathematical tools for non stationary time series analysis, system identification, signal processing and forecasting. CAPTAIN (or Computer-Aided Programme for Time-series Analysis and Identification of Noisy systems) is undergoing continual development, primarily by Peter Young, Wlodek Tych and James Taylor at Lancaster University (Taylor et al. 2007). For further details click external link 1 and click external link 2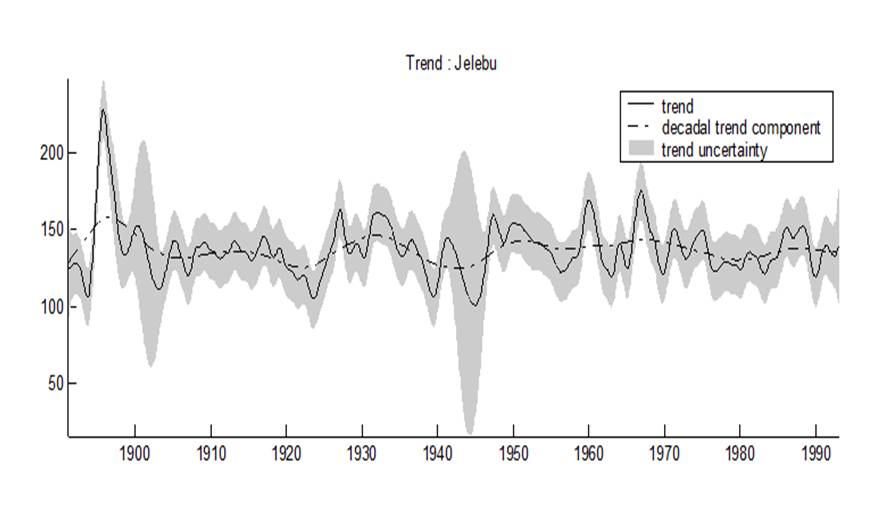 Taylor, C.J., Pedregal, D.J., Young, P.C., Tych, W., 2007. Environmental time series analysis and forecasting with the CAPTAIN toolbox. Environmental Modelling & Software 22 (6), 797–814.
Hydrology textbook: Hydrology in Practice, Fourth Edition
Hydrology in Practice is '...the classic introductory textbook for engineering hydrology students who go into practice. This fourth edition covers the methods of the Flood Estimation Handbook, and provides completely revised material on instrumentation and modelling and on hydrological processes. It should suit advanced undergraduates and graduate students of hydrology worldwide, and professionals in environmental protection agencies and consultancies...' (Taylor & Francis, Abingdon). For further details click here for the flier or here for publisher's website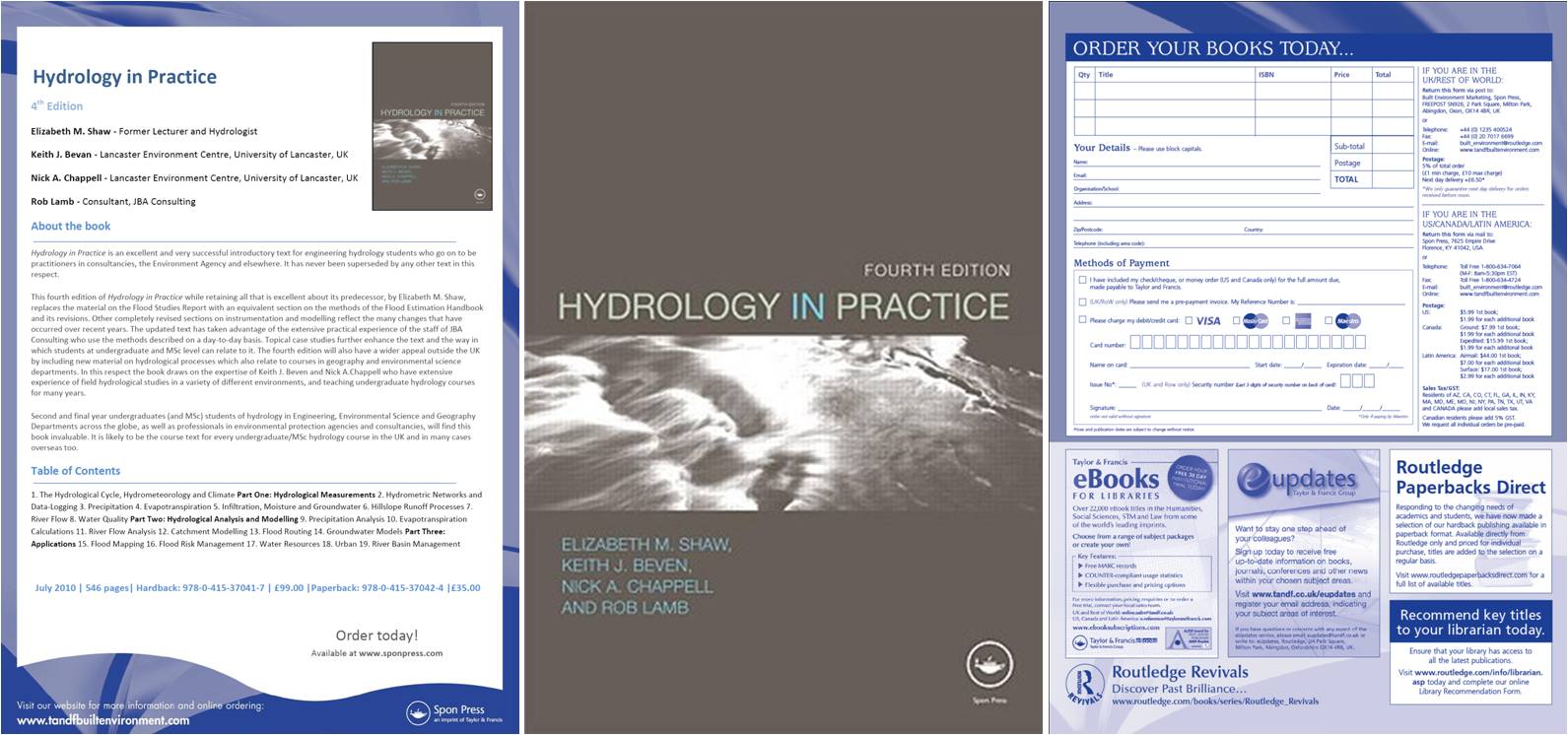 Shaw, E.M., Beven, K.J., Chappell, N.A., and Lamb, R., 2010. Hydrology in Practice. Fourth Edition. Taylor and Francis, Abingdon / Spon Press, London.