---
LEC275 (ENV210) Catchment Hydrology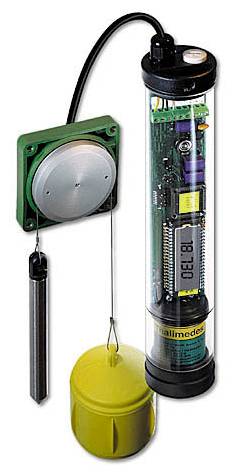 An OTT river-level recorder based on a float and a shaft encoder
This site contains copies of lecture handouts and further reading to read online or download as part of LEC275 Catchment Hydrology. These resources will be updated throughout the module.The resources are mostly held on an INTRANET (so access on campus or setup VPN access new page) and will be updated throughout the module. You can access the same resources via Moodle
The module aims to introduce concepts, plus measurement and analytical techniques used by hydrologists to solve water-related problems in catchments (notably flood forecasting and water quality remediation). The module is taught by Nick A Chappell. Learning objectives are: 1/ quantitative description of catchment hydrological processes, 2/ use of data and models to derive solutions, and 3/ assimilate primary literature to address wider problems, plus understand current data and theoretical limitations.
The class text is Shaw, E.M., Beven, K.J., Chappell, N.A., and Lamb, R., 2010. Hydrology in Practice. Fourth Edition. Taylor and Francis, Abingdon (ISBN: 9780415370424). Copies of the Fourth Edition are also in the University Library. A personal paperback copy of this book can be purchased from Blackwells campus bookshop (tel: 01524 32581) at £38. It can also be purchased online from Amazon from £30, and a KINDLE copy at £35
Click on links below to read or download handouts and reading for each lecture (see end for 2-slides per page for printing):
Lecture 1: Introduction to catchment hydrology
The lectures are all held in Furness LT1.
The first lecture is at 2 pm Monday 6th Oct 2014.
DRH & UGH classmarks in Library
Lecture 2: Rainfall: processes & measurement
Lecture 3: Rainfall: analysis
Lecture 4: Evaporation: direct measurement
Lecture 5: Evaporation: processes
Lecture 6: Subsurface water: states and flows
Lecture 7: Runoff: measurement & basic analysis
Lecture 8: Rainfall-runoff: processes & pathways
Lecture 9: Rainfall-runoff: basic modelling
Lecture 10: Rainfall-runoff: distributed modelling
Lecture 11: Water Quality: measurement
Lecture 12: Water Quality: treatment
Lecture 13: Revision session
Cover final questions that have arisen from your revision and a final practice
Lecture 14: Research case studies
Lecture 15: End-of-module test
CWA test - Tuesday 4th Nov 2014 at 1:50pm prompt start in County South LT
Fieldwork practical (week 3 - Tues or Thurs depending on your timetabled practical group)
Subsurface water practical (Ou catchment)
Whalley, W.R., 1993. Journal of Soil Science 44: 1–9.
See Moodle for your field data
Fieldvisit practical (week 5 Thurs)
Water quality practical involving a guided visit to the Alwen WTW (drinking water treatment works)
use the past exam questions to help you revise
Copyright © Dr. Nick Chappell, Lancaster University 2015. ALL RIGHTS RESERVED.