---
LEC370 Hydrological Processes fieldcourse (formerly ENV310)
Sun 12 July - Sun 19 July 2015 (next)
Sun 10 July - Sun 17 July 2016
This course is based at the Slapton Ley Field Studies Centre, South Devon in the spring or summer, and centres on a study of the hydrological processes governing nitrate eutrophication of Slapton Ley (a coastal, freshwater lake). The course offers the unique opportunity to examine an actual environmental problem - eutrophication, through the integration of field measurements and laboratory analysis. Field measurements will combine qualitative observations with borehole hydraulic testing and some geophysics. Laboratory analysis will include contaminant breakthrough experiments, soil physical properties, nitrate chemistry and topography-based simulation modelling. Understanding of the nitrate chemistry and remediation / protection measures will be reinforced through a presentation on 'Catchment Sensitive Farming'and farm visit by Natural England staff.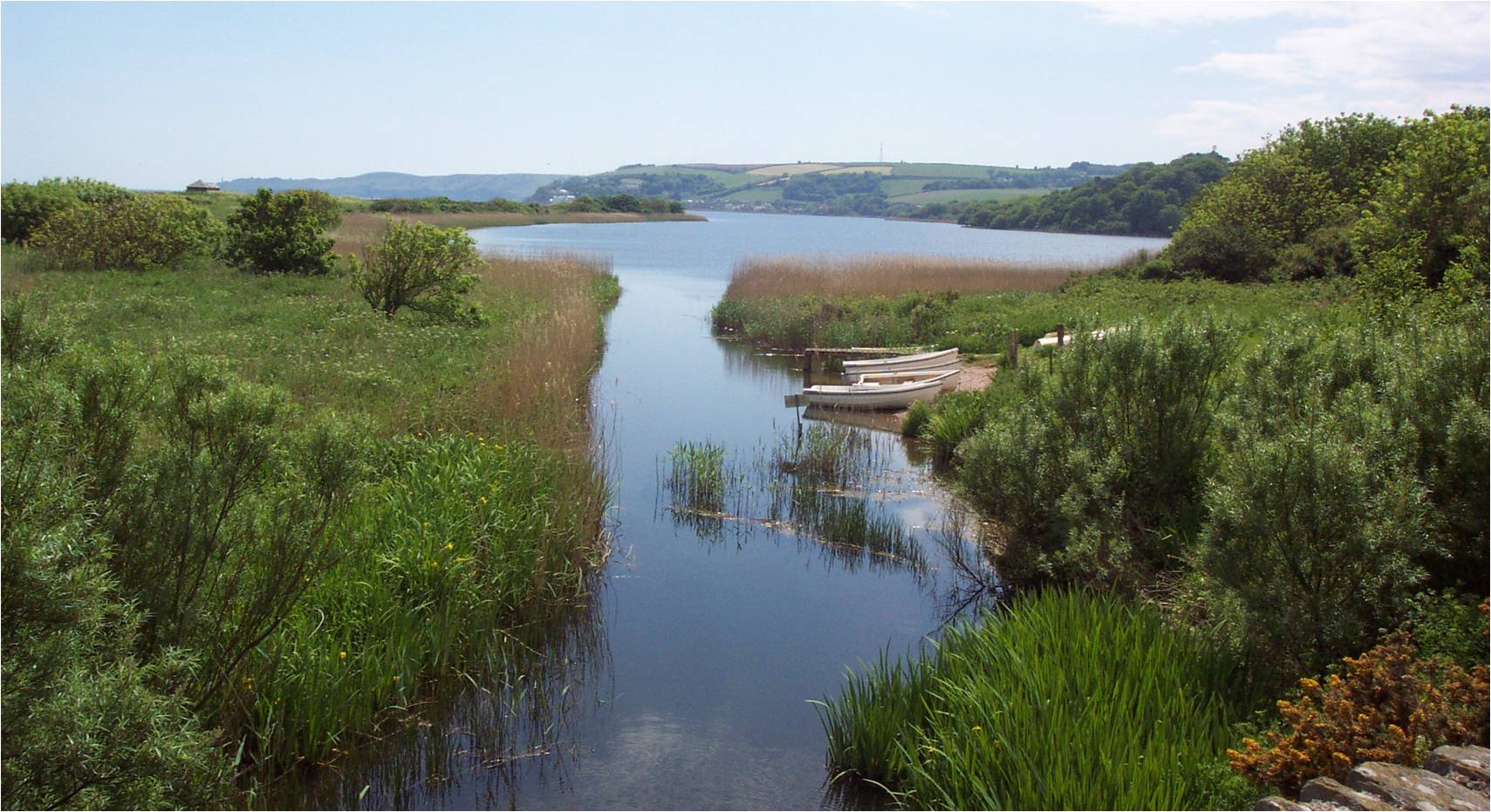 The module is taught in an informal atmosphere and does not require expertise in the more numerical aspects of hydrology There is no examination for this course with all assessment being based on a workbook. The fieldcourse will take place during the summer vacation. The student contribution should be £267, and covers your travel to Devon, accommodation and food - though bar refreshments are your responsibility !!

The fieldcourse has limited places. The module is open for 2015 booking in October 2014, when a deposit of £30 will be requested via the 'online store'. Please ask Sue Fleet (LEC UG Teaching Office) if you have any questions about the payment.
Nick A Chappell
Links:
Copyright © Dr. Nick Chappell, Lancaster Univsersity 2011. ALL RIGHTS RESERVED.